The Fortieth Day "There They Made Their Peace" CD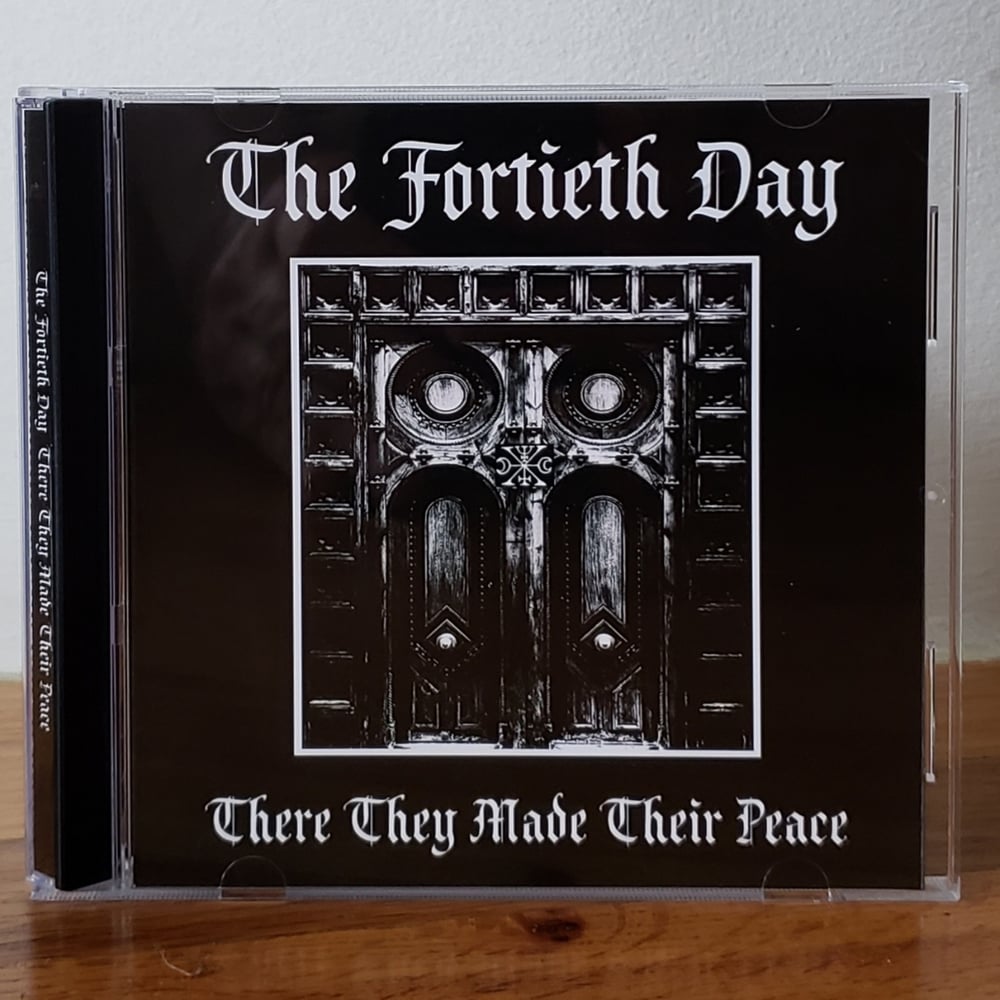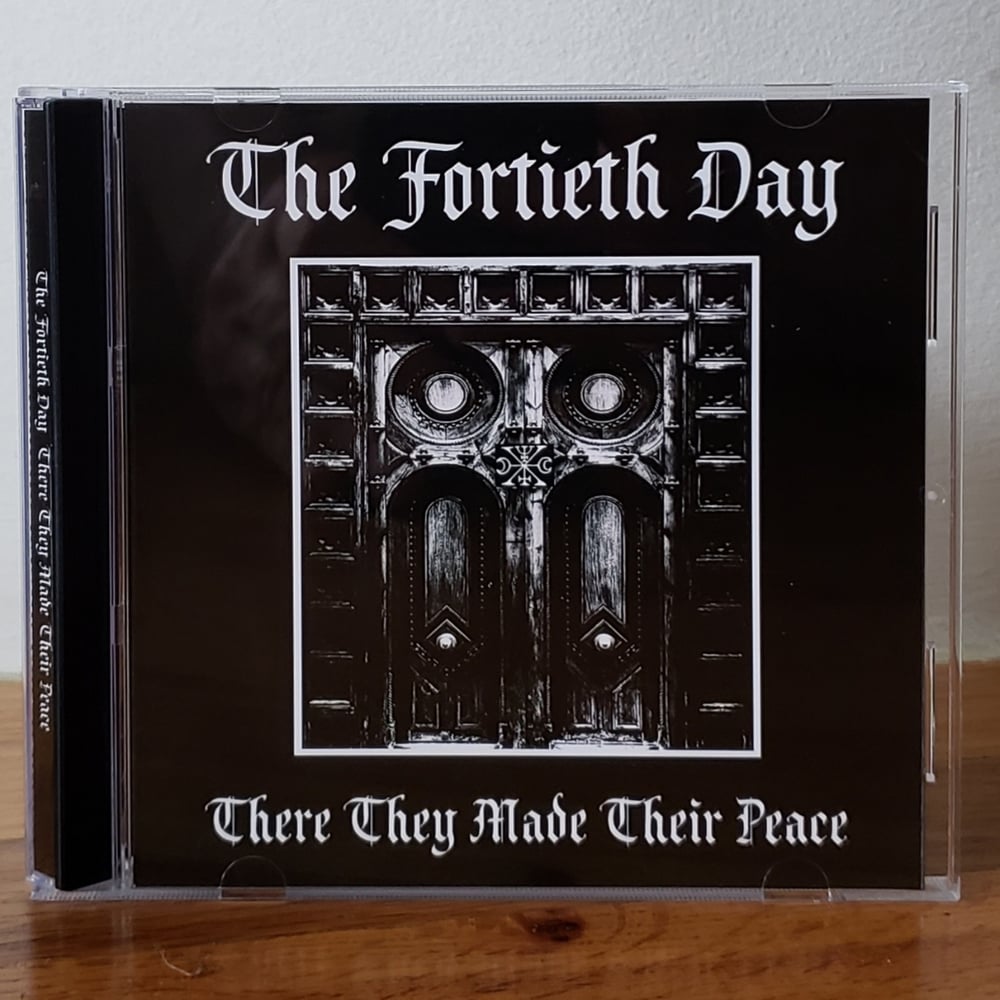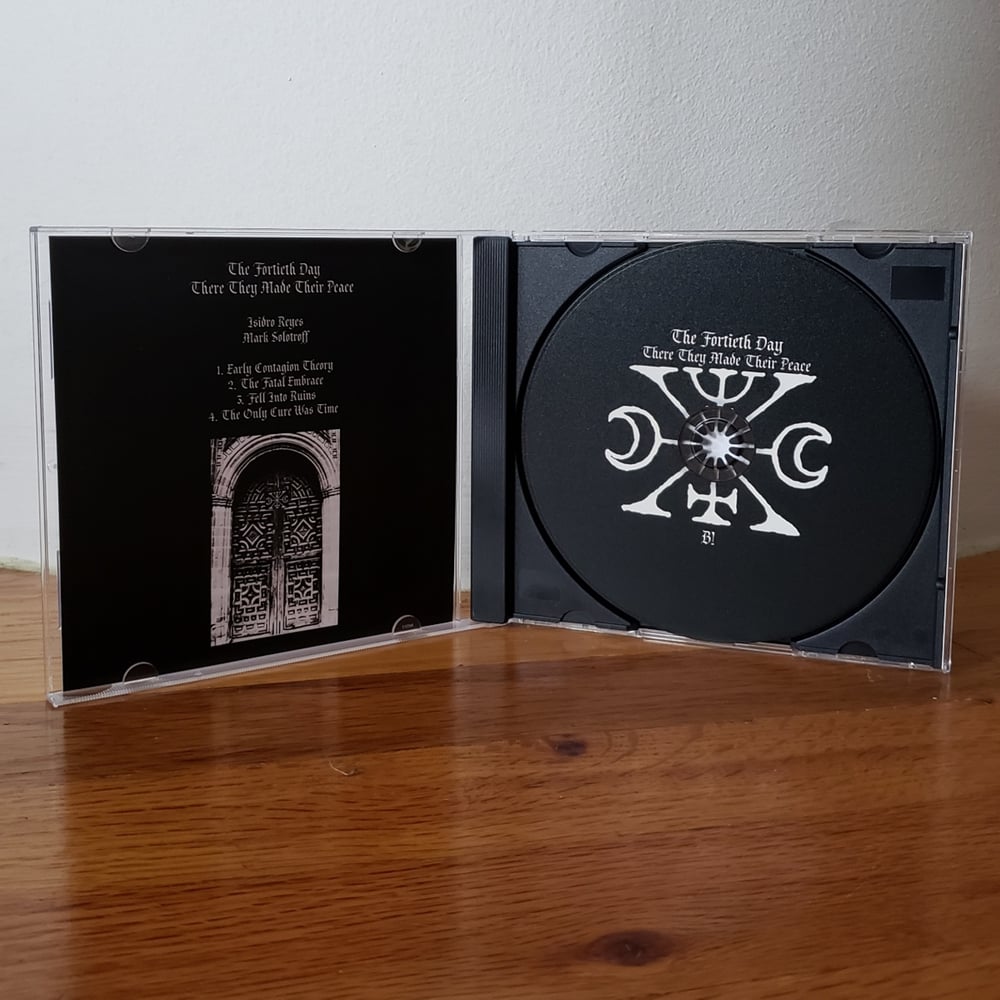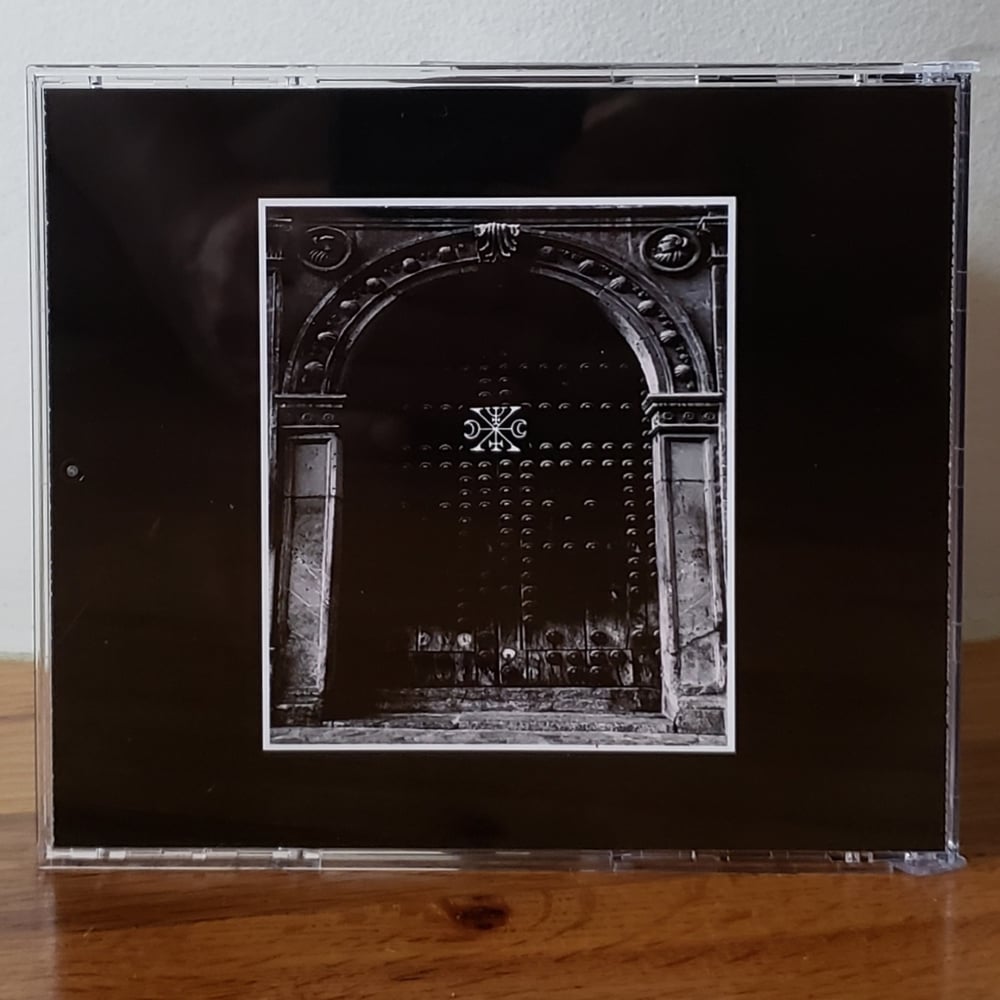 BloodLust! is pleased to announce the release of "There They Made Their Peace," the new album by The Fortieth Day. This is the duo's first new release since late 2012, when they issued "Tenochtitlan: 1520 AD."
This release marks a change of course for the band as they have, in a sense, smoothed out certain clearly recognizable instrumentation. Gone are obvious signs of Mark Solotroff's guitar and Isidro Reyes' bass strikes and monolithic rhythms. While those elements exist in the original recordings, the long process of mixing these four songs caused these more obvious instruments to be morphed into the overall soundscapes that resulted.
Twelve years into the duo's existence, Reyes and Solotroff are excited to enter into a new sonic territory and to continue to evolve the sounds that they have been honing over the course of a dozen albums.
Originally released on cassette in 2018
Isidro Reyes - Electronics + Bass Guitar
Mark Solotroff - Electronics + Guitar
These are professionally duplicated CDs, with single panel, double-sided inserts, featuring black and white artwork; in jewel boxes with shrinkwrap.