BLOODYMINDED "Live In Mexico City" CD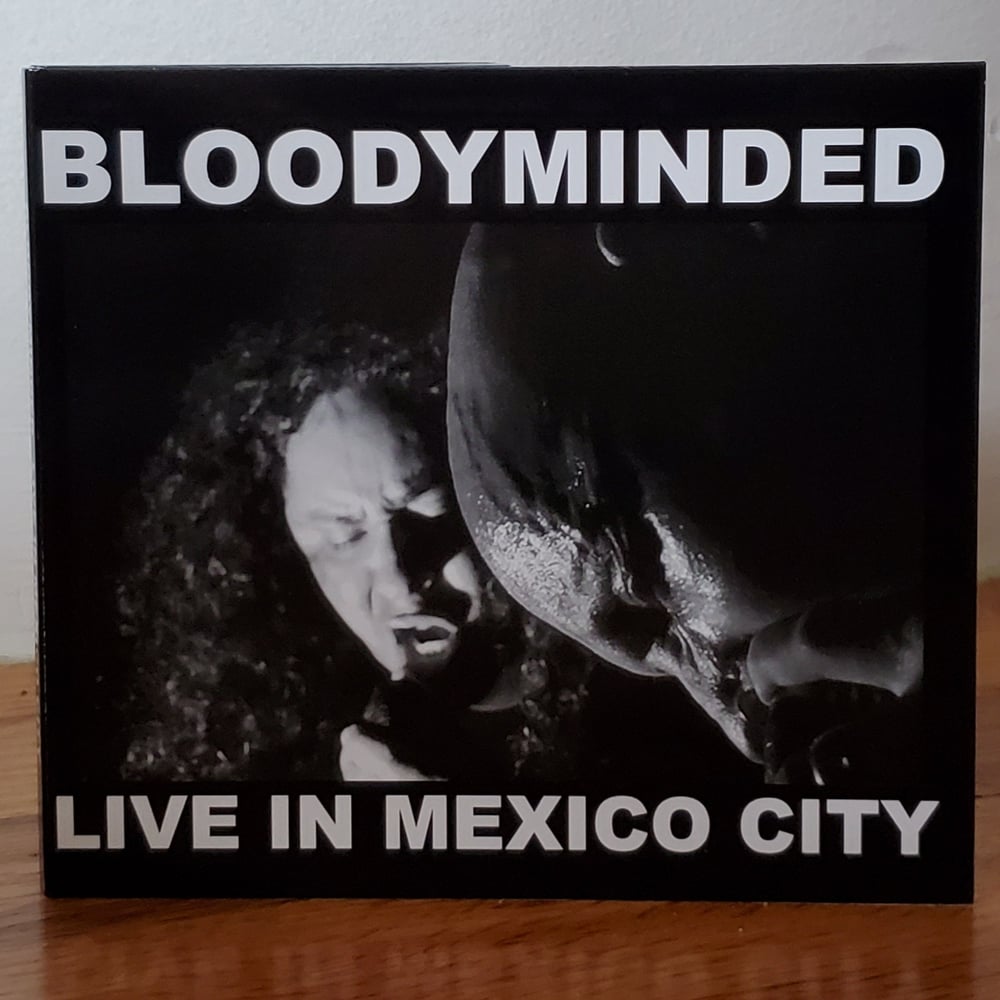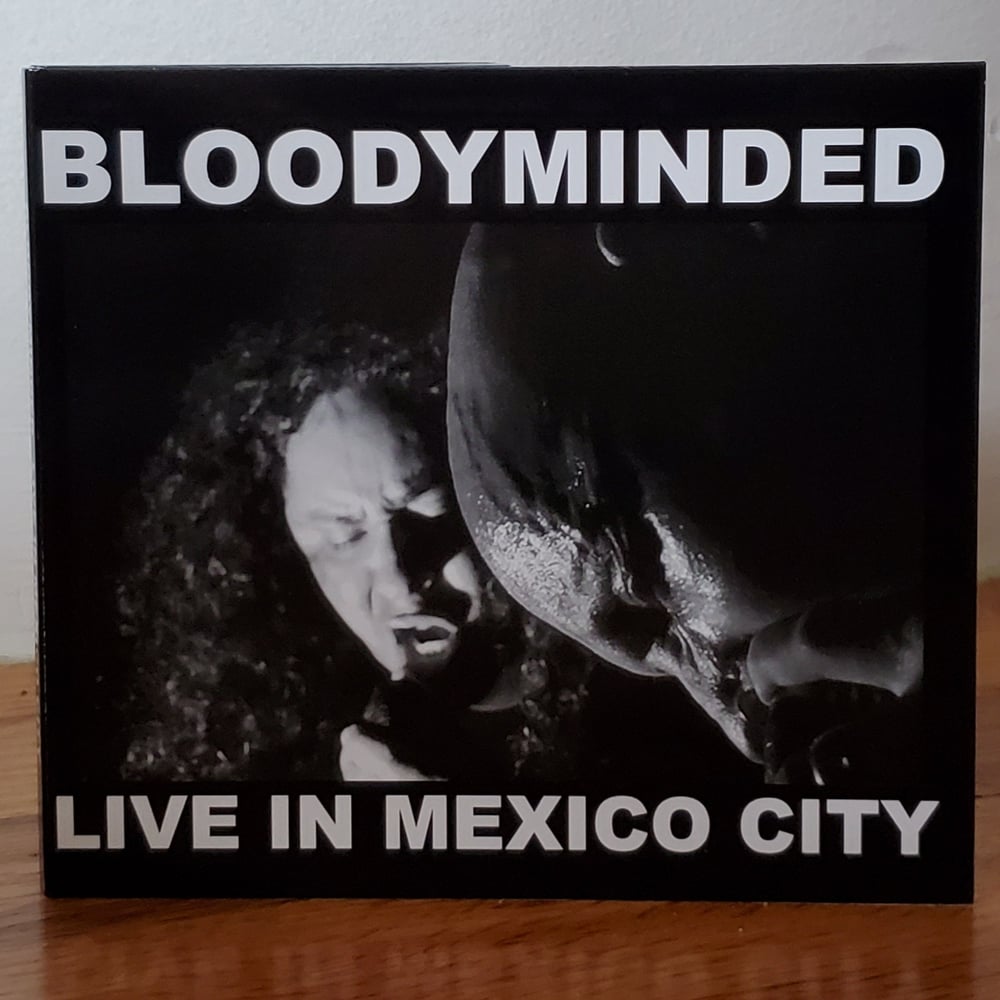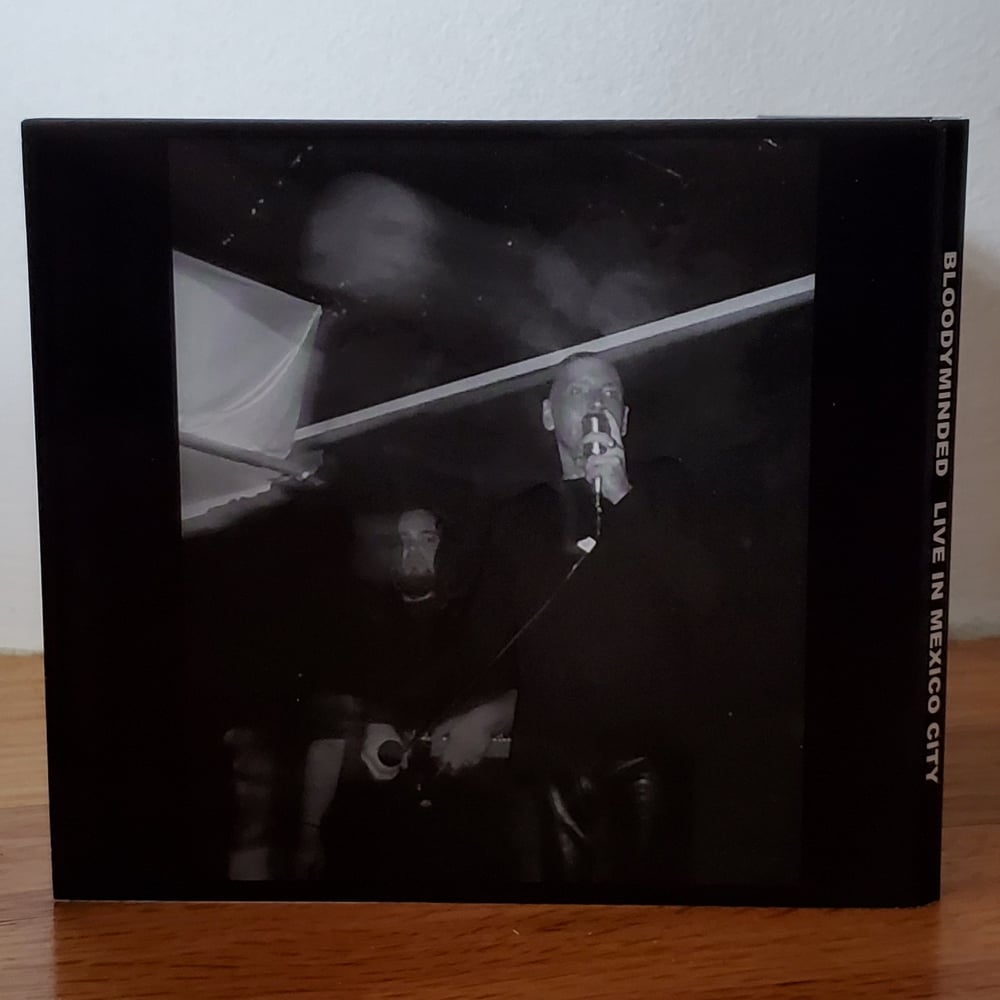 New digipak edition of long-out-of-print CD. Recorded live on June 27, 2007, at Under Kabarett/Real Under, Mexico City. Originally released on CD with fold-over sleeves in a limited edition of 100 copies that were pressed for our 2007 UK tour. Four-panel digipak, in shrinkwrap; 2020
This was definitely one of the most exhilarating BLOODYMINDED shows in our history, to date. Under Kabarett was such a great space. It's a classic goth-industrial club that has hosted Christian Death, Sex Gang Children, and many more. When we walked in, the first thing that I saw was a large Bauhaus mural on one of the walls. Game on. The crowd was amazing. They looked great, and the people that we met were really cool. They were extremely responsive, too, as you can hear in the recording. I thought that the Chicago r4wb1t5 crew that we were traveling with might have to kick-start things a bit, but the locals were totally ready, screaming right away, cheering, raising their hands. Total high-energy. The night couldn't have gone better.
We left the club at about 5:00 AM, and went with a group of about a dozen people to relax at a taqueria, one with outdoor seating that served volcanes, a delicious variant on a taco or a tostada, which we washed down with some Indios.
The ride home to our hotel was completely unexpected. Some guys who were at the show and who we had tacos with offered to drive us. We were piled into a Honda Accord coupe. Heber was in the passenger seat and Isidro and I were in the back, with the driver's friend between us. We noticed that our speed was increasing and that we were racing through the streets at 6:30 AM, listening to Mad Professor at high volume and running red light after red light. All of a sudden, a police car pulled into an intersection and we nearly t-boned it. The guy who was driving us just kept going, and we saw flashing lights come on as the police car stopped and abruptly turned to pursue us. Our speed increased as we dangerously wound in and out of traffic and along narrow side streets. At one point, Isidro and I looked at each other and had a real "Almost Famous airplane-in-the-storm scene" moment, and in my mind, I thought that if we were going to die, we'd be going out on a high note. Our driver finally outran or just plain lost the cops. He suddenly pulled to the curb and told us to hurry out and grab our gear from the trunk. I thought he was dumping us out on some random corner, but Isidro pointed diagonally across the big eight-corner intersection to Hotel Virreyes, our home base for the week. What a way to end the night. The ride from Colonia Centro to the club in Roma took about 30 minutes the evening before, but that race home only lasted about 10 minutes. We later found out that the driver and his friend were both tripping on acid.