B!080 Slogun "Days Of Agony" CD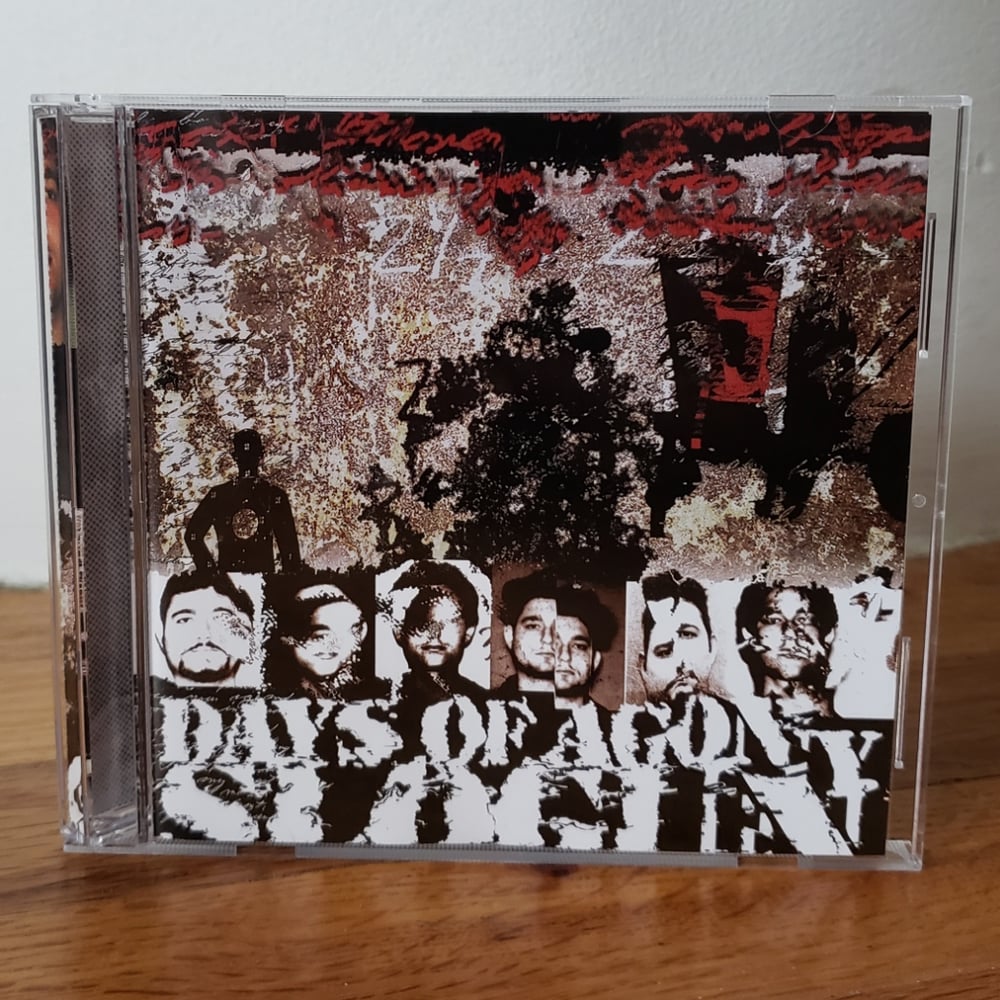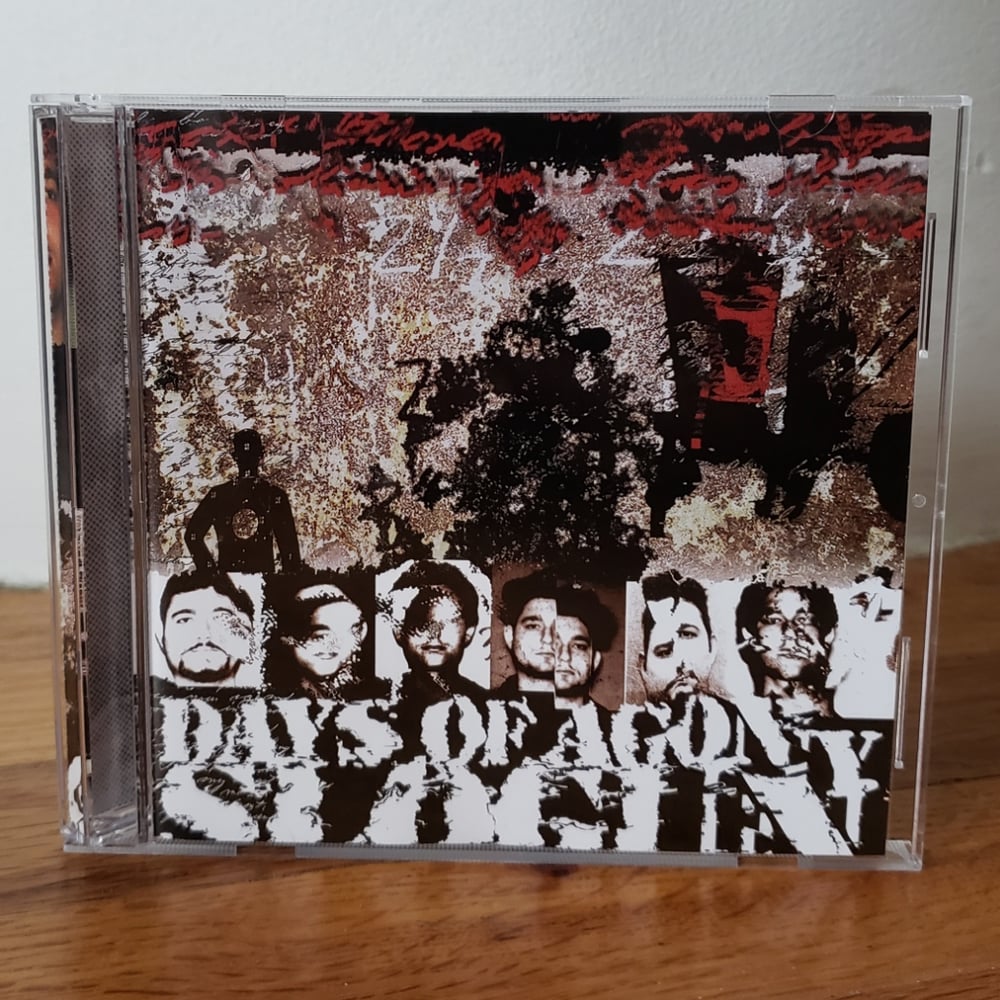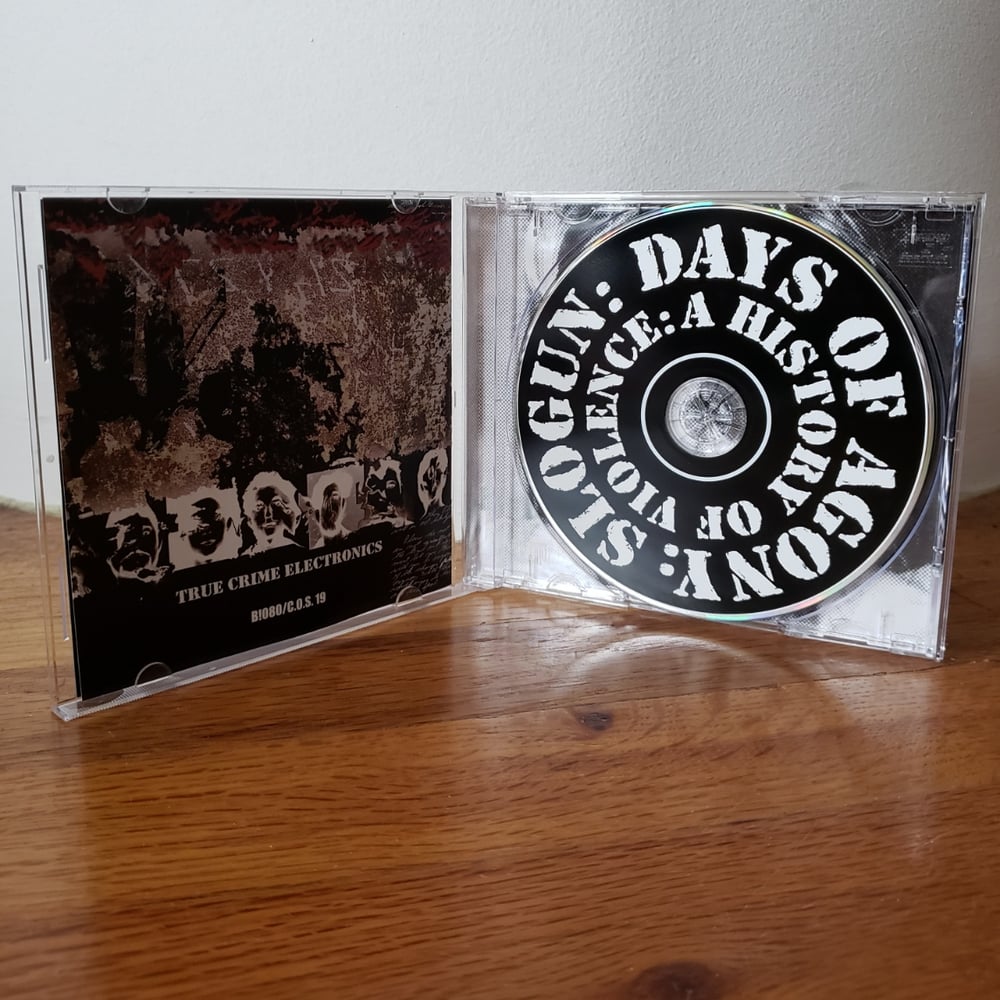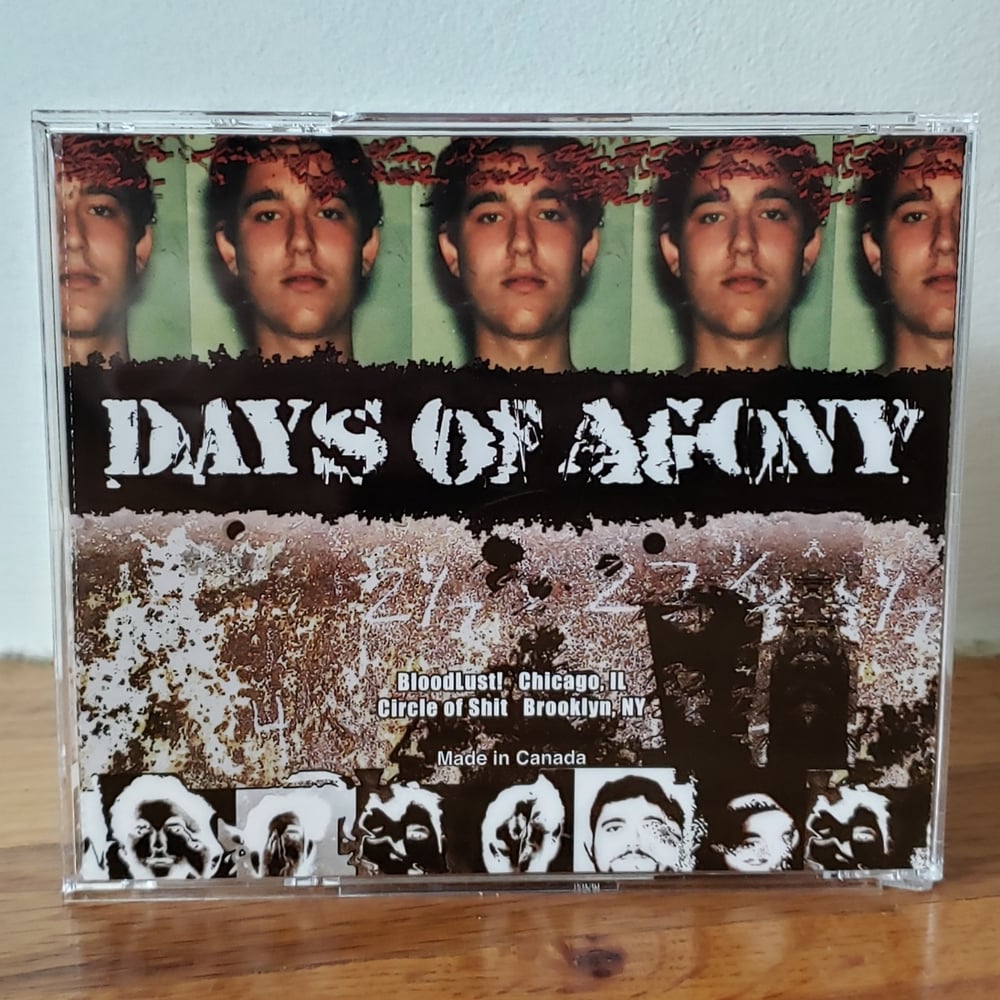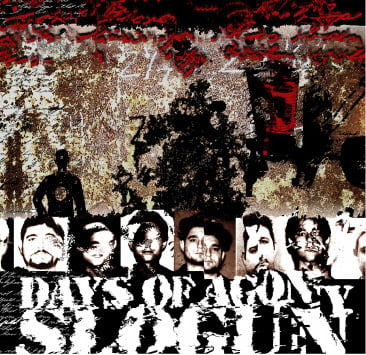 This is the fifth release in the Slogun "History of Violence" re-issue campaign. "Days Of Agony" was the sixth Slogun full-length recording, originally issued on cassette in August 1997 by the cult Italian label, Murder Release. The cassette was housed in a white vinyl clamshell case with a black and white cover that featured a very timely raccoon-eyed picture of Karla Homolka, on the front, and the now infamous yearbook photograph of Homolka's deceased sister, Tammy Lyn, on the back. Trainspotters may also want to take note of the title of track six -- and while you are at it, check into track four -- and then dig very deep regarding the title of track three... Like the first four re-issue CDs in the set, the audio for this re-mastered version was skillfully prepared in Lille, France, by Jerome Nougaillon, while John Balistreri's graphic design follows the standard that he created for the ongoing series. "The Angels Are In Pain..." True Crime Electronics - FTW. Released in 2007.
Tracklisting:
1. "Paul And Karla"
2. "Philosophy Of Resentment"
3. "...It Was Fine And Hot"
4. "In The Greylight"
5. "Heaven's Gate"
6. "Fire In The Head"
7. "Dehumanization"
8. "Unteweger"
9. "Child Killer"
10. "Pomerov"