The Fortieth Day "A Mournful Silence" CD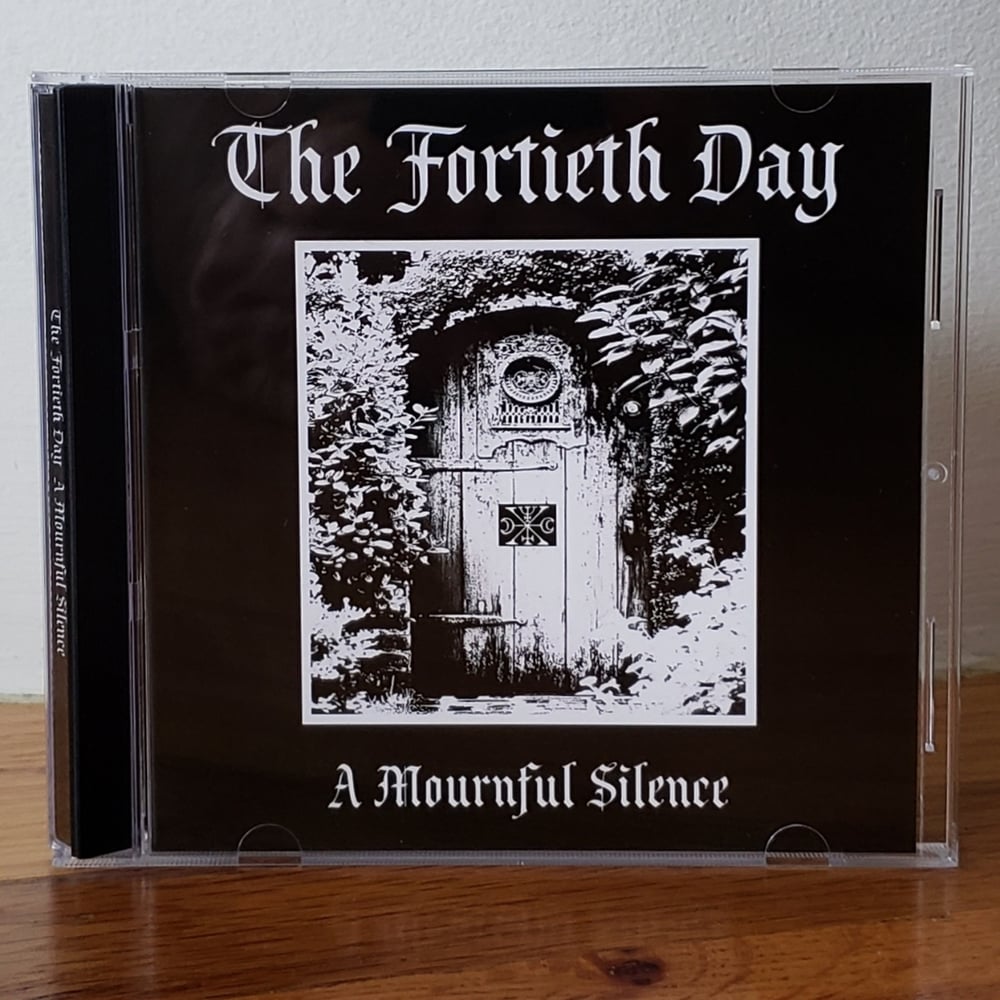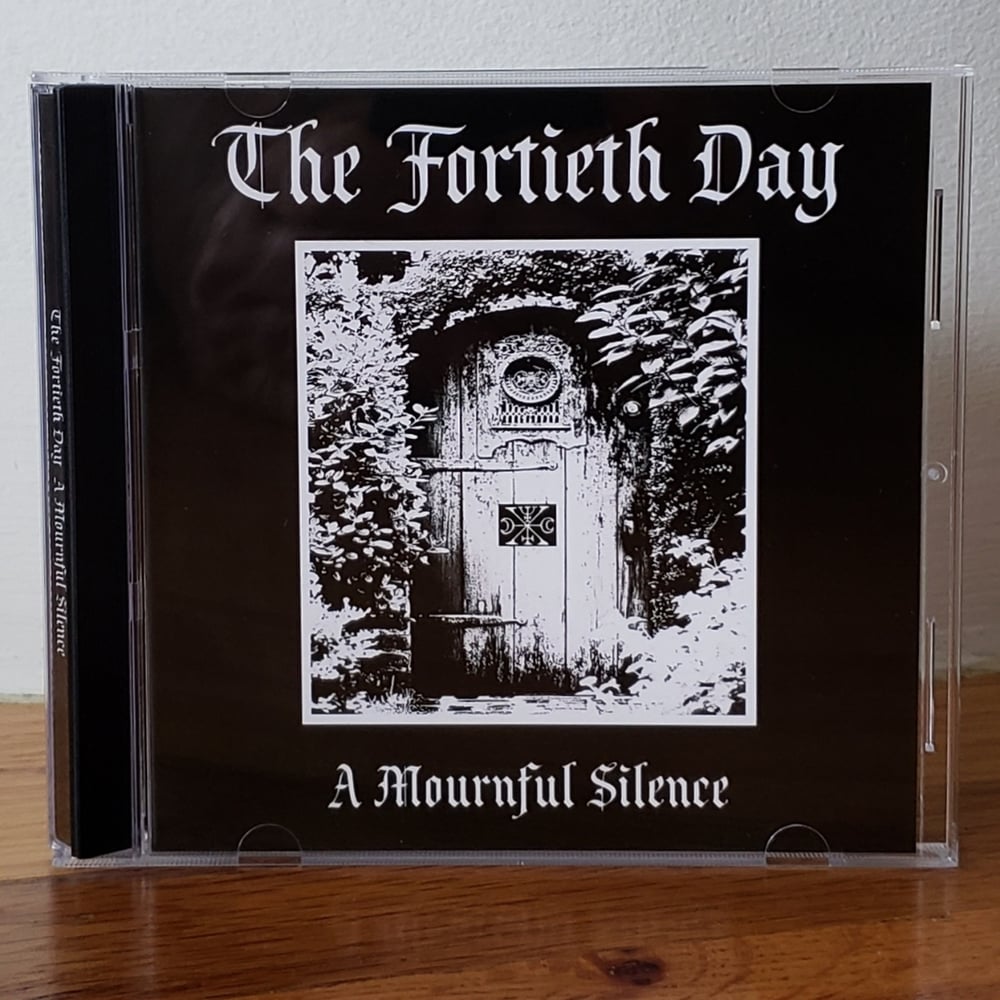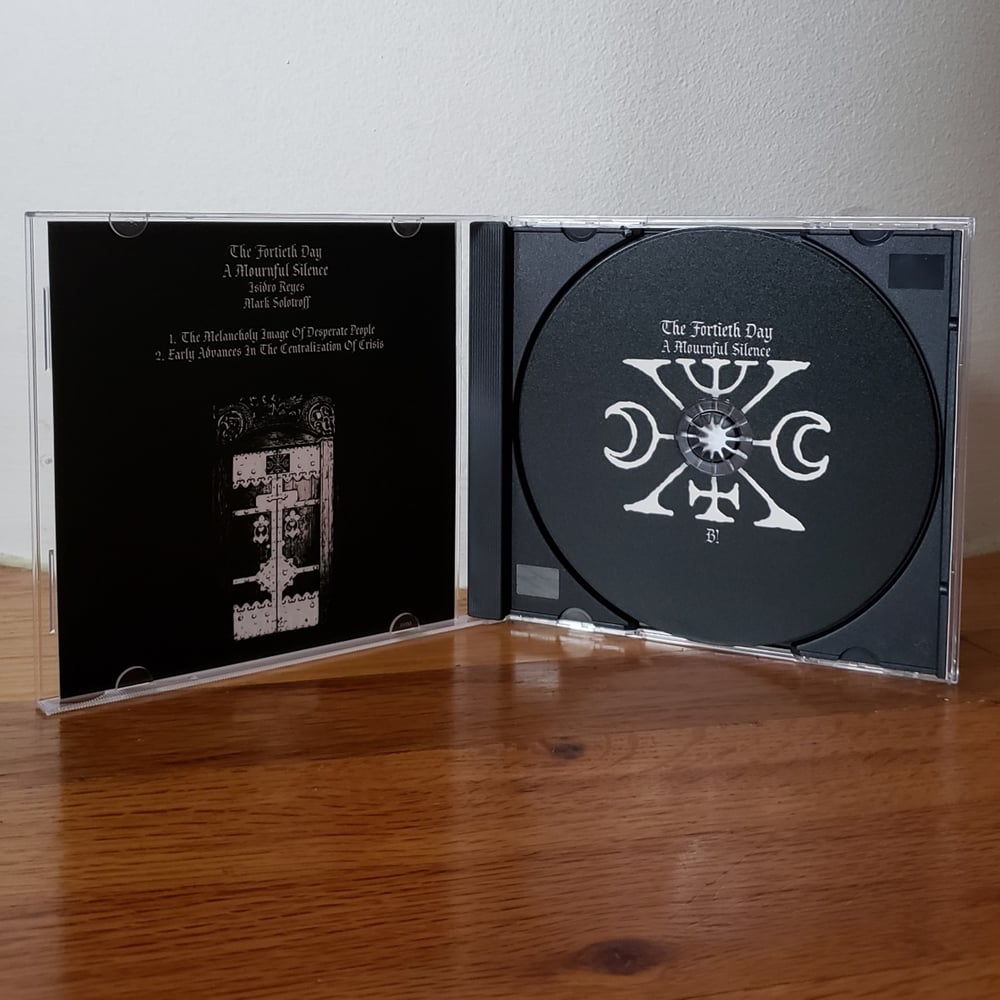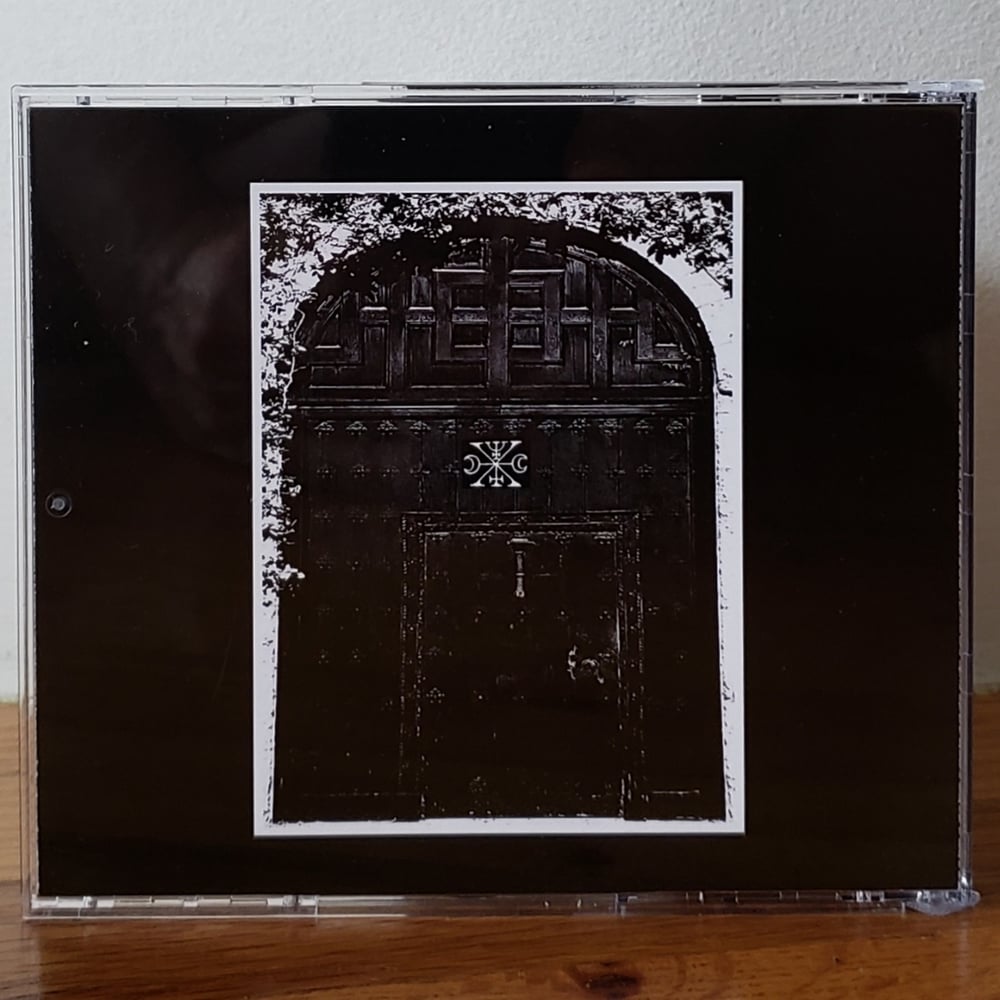 The Fortieth Day is pleased to share their new album,"A Mournful Silence," the follow-up to their 2018 album, "There They Made Their Peace." On the new album, the duo has shifted back to the long-form recordings that they favored for their earlier release. The two 30-minute tracks ebb and flow but maintain a heavy and ominous presence throughout their duration.
releases August 1, 2019
Isidro Reyes - Electronics + Bass Guitar
Mark Solotroff - Electronics + Guitar
These are professionally duplicated CDs, with single panel, double-sided inserts, featuring black and white artwork; in jewel boxes with shrinkwrap.