Mark Solotroff "Today The Infinite, Tomorrow Zero" CD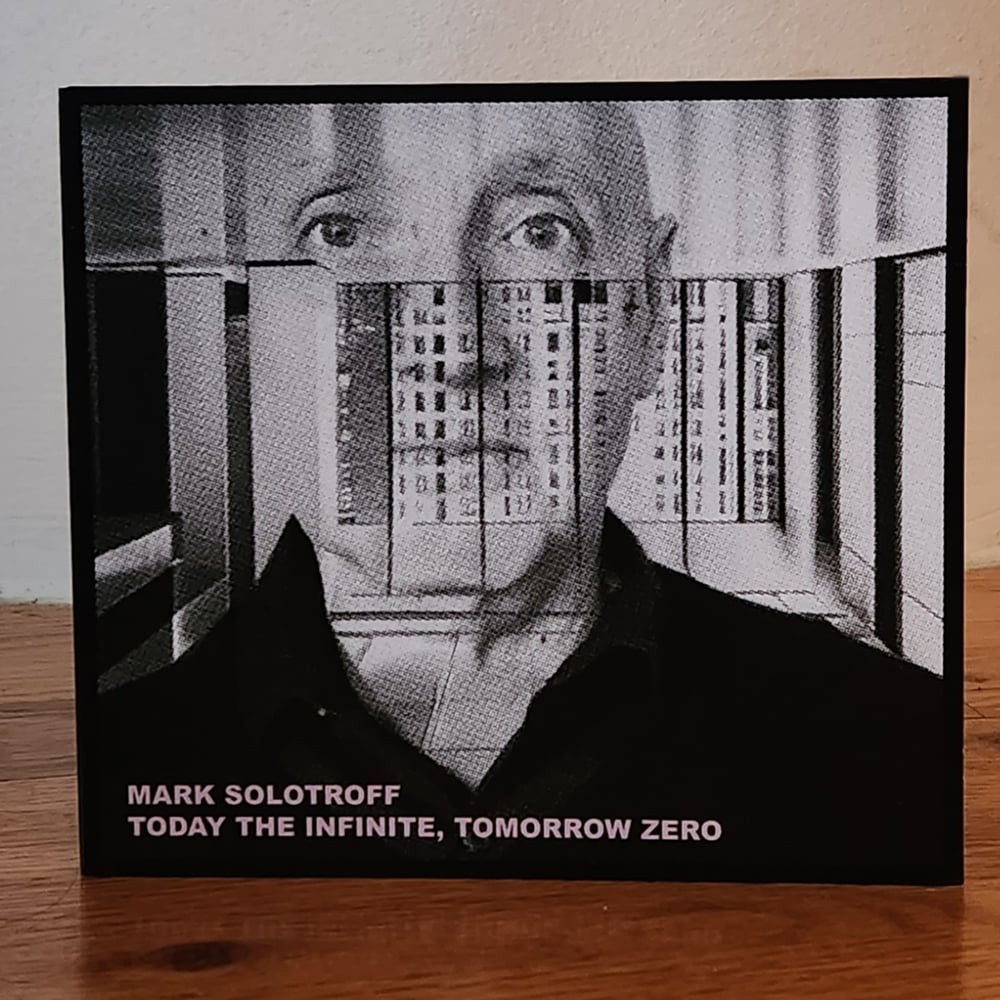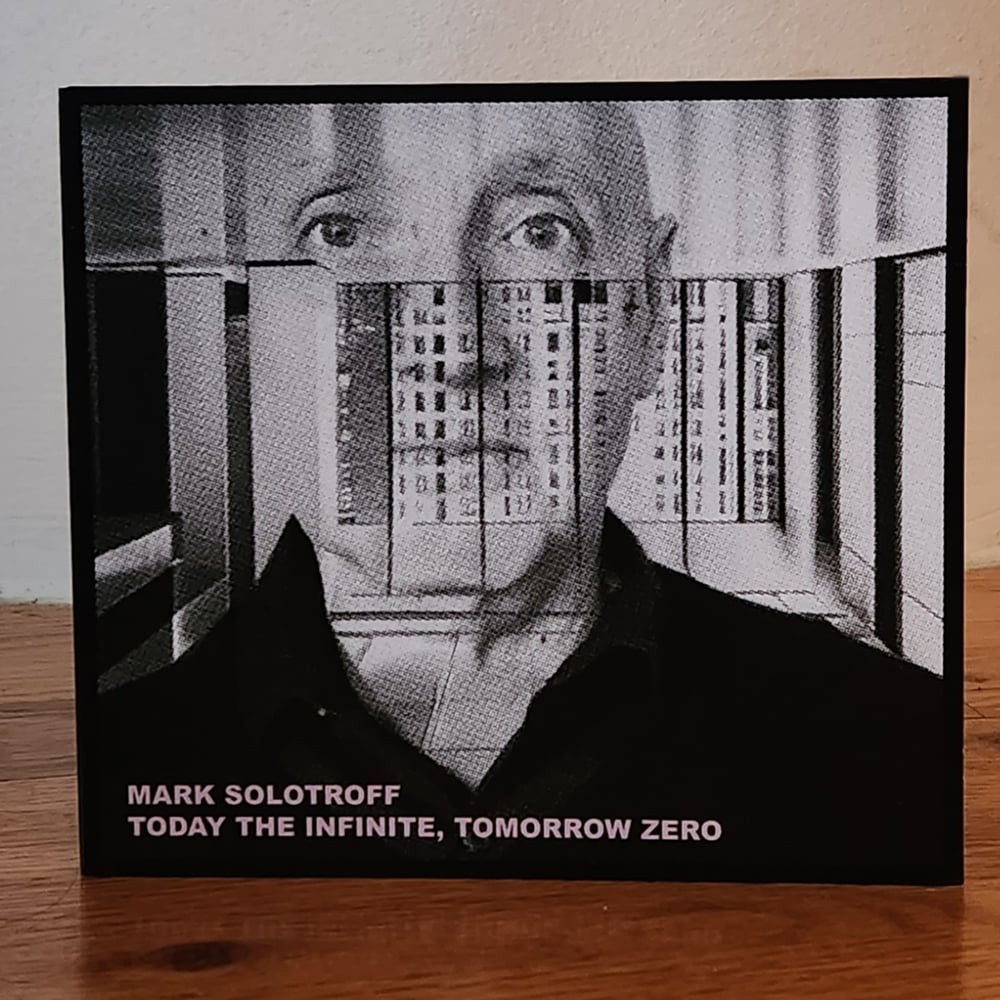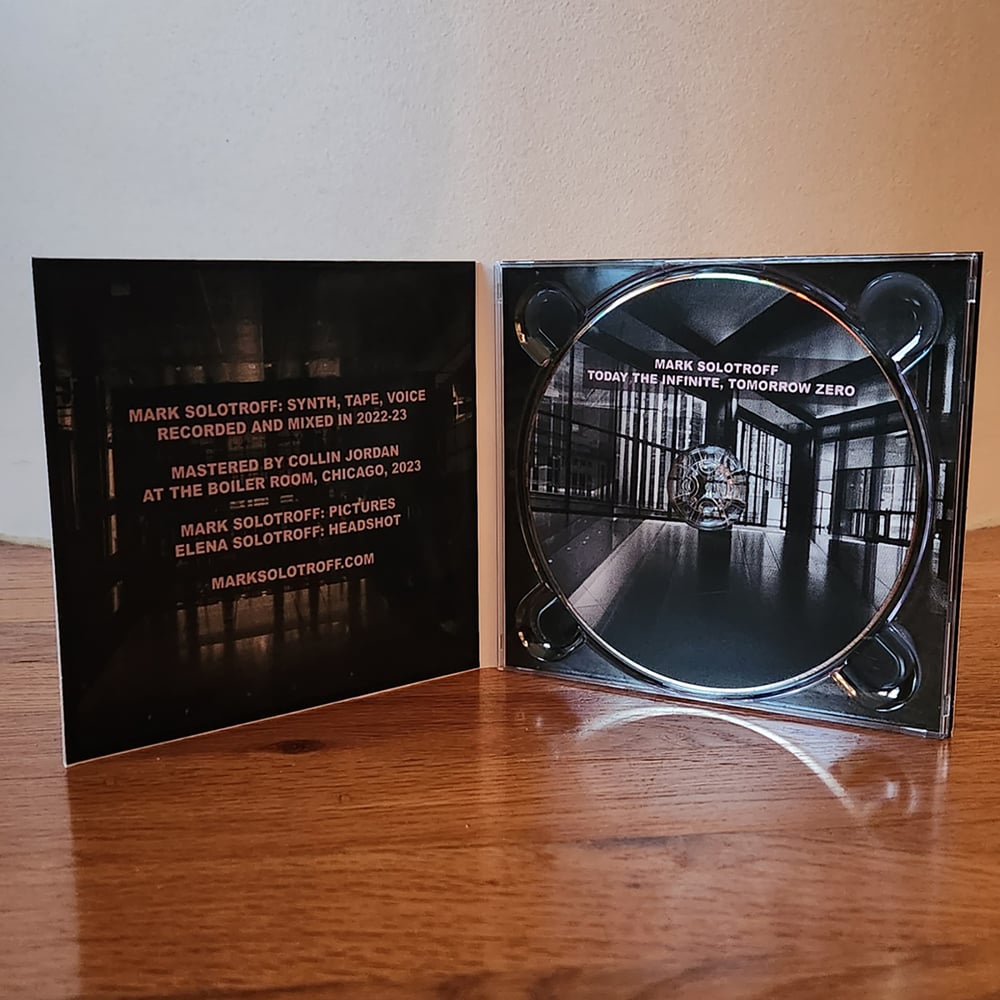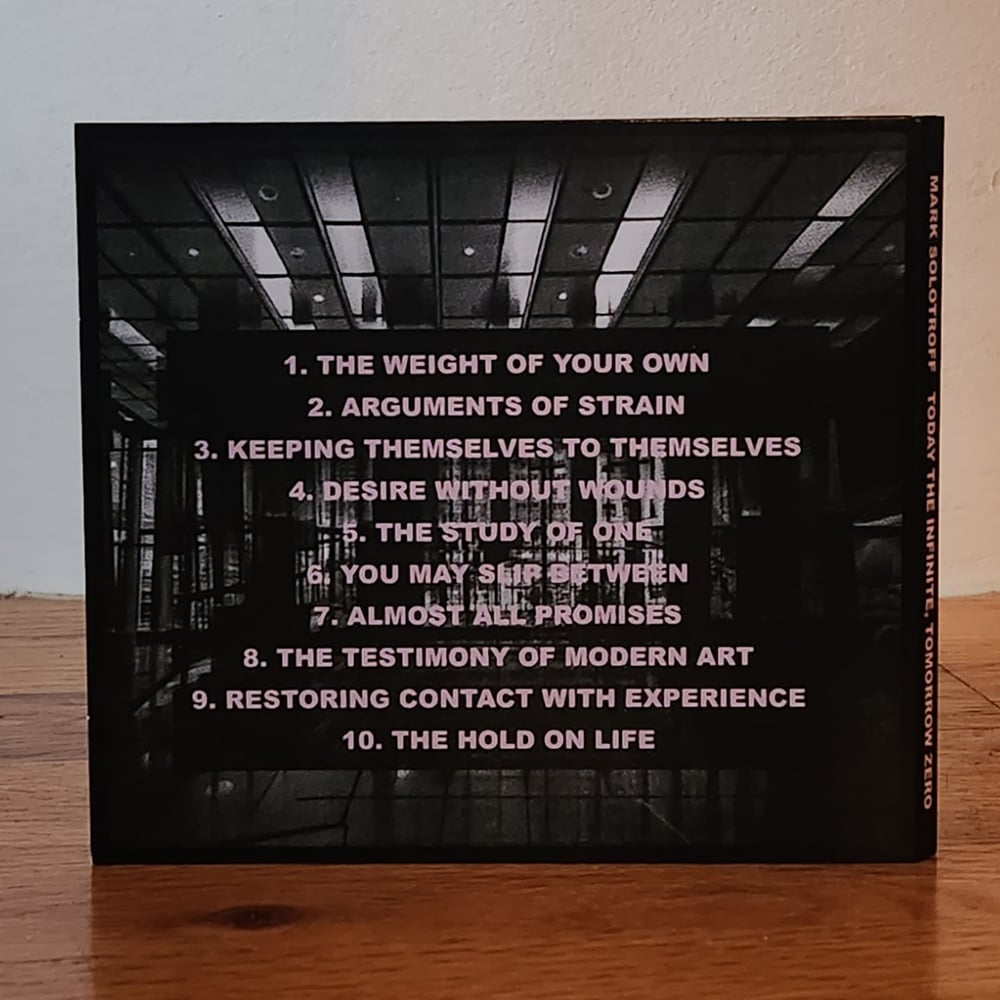 "Today The Infinite, Tomorrow Zero" is the new album by Mark Solotroff and it's the follow-up to his 2021 album, "Not Everybody Makes It." The album consists of ten songs, each running six-minutes in length. Solotroff characterizes it as a continuation of his voyage through experimental ambient and drone, and it finds him refining concepts that he's been developing for several years, down to more digestible portions of music.
For this album, Solotroff worked with a variety of vintage analog synths, recorded directly to a four-track cassette deck, which remains his preferred arrangement. At their foundation, each song was built from multiple layers of synth. Solotroff then wove in loops that sometimes sit more prominently and more melodically and that sometimes appear in a more spectral fashion. Solotroff's own voice adds further dimension to some songs, but he processed it so it became a layer of sound closer in nature to synth patterns or distorted frequencies.
Solotroff created numerous mixes of the ten songs, striving to find a sweet spot where it could be enjoyed through a home stereo with speakers, through a car system, through headphones, and through now ubiquitous earbuds. After discussing approaches with mastering engineer Collin Jordan, Solotroff was extremely pleased with how versatile the master turned out. That said, he admits that the low-end frequencies he embedded in each song remain best experienced through speakers or capable headphones. Of this, he's unapologetic. It's an album for people who appreciate the deep end.
While Solotroff found the internal or isolated time during the pandemic to be extremely productive, in a creative sense, once the world started to open up he quickly dove back into an external life of social interaction, live performance, travel, and a significantly restructured work/life balance that gave him a greater appreciation of his free creative time. Coming out of the pandemic, Solotroff wanted to move forward from not only his attempts to put his own experiences of loss into sound, but to move past the collective grief that so deeply permeated the music world over the last few years. While "Today The Infinite, Tomorrow Zero" will likely never be accused of being a happy or optimistic sounding album, for Solotroff, it demonstrates the evolution of his sound work and of his artistic path, and he sees it as representing a more positive impression of nostalgia and an internal drive that is open to possibility, for today, at least.
CD packaged in a four-panel digipak with artwork created by Mark Solotroff, utilizing AI-generated images, which he processed in a manner related to how he processes sound.
Tracklist:
1. The Weight Of Your Own (6:00)
2. Arguments Of Strain (6:00)
3. Keeping Themselves To Themselves (6:00)
4. Desire Without Wounds (6:00)
5. The Study Of One (6:00)
6. You May Slip Between (6:00)
7. Almost All Promises (6:00)
8. The Testimony Of Modern Art (6:00)
9. Restoring Contact With Experience (6:00)
10. The Hold On Life (6:00)