B!040 BLOODYMINDED "True Crime" CD (remaster)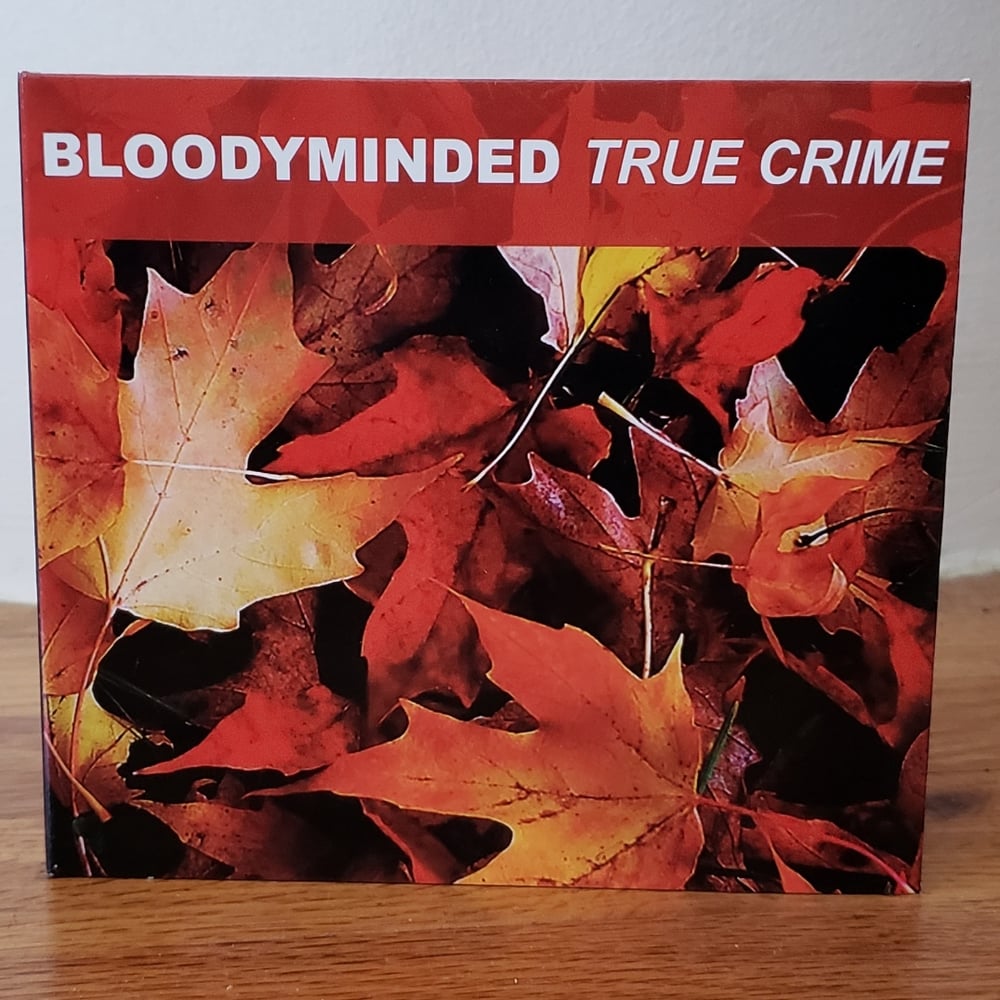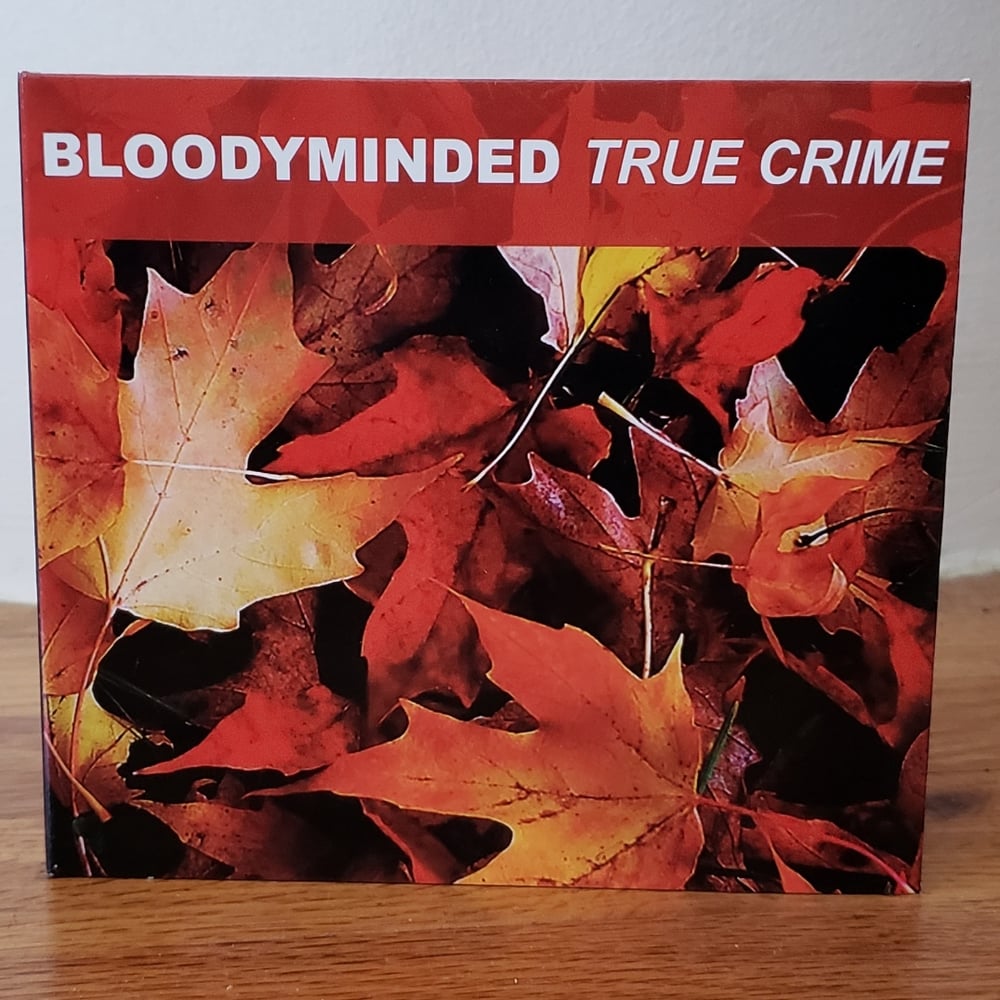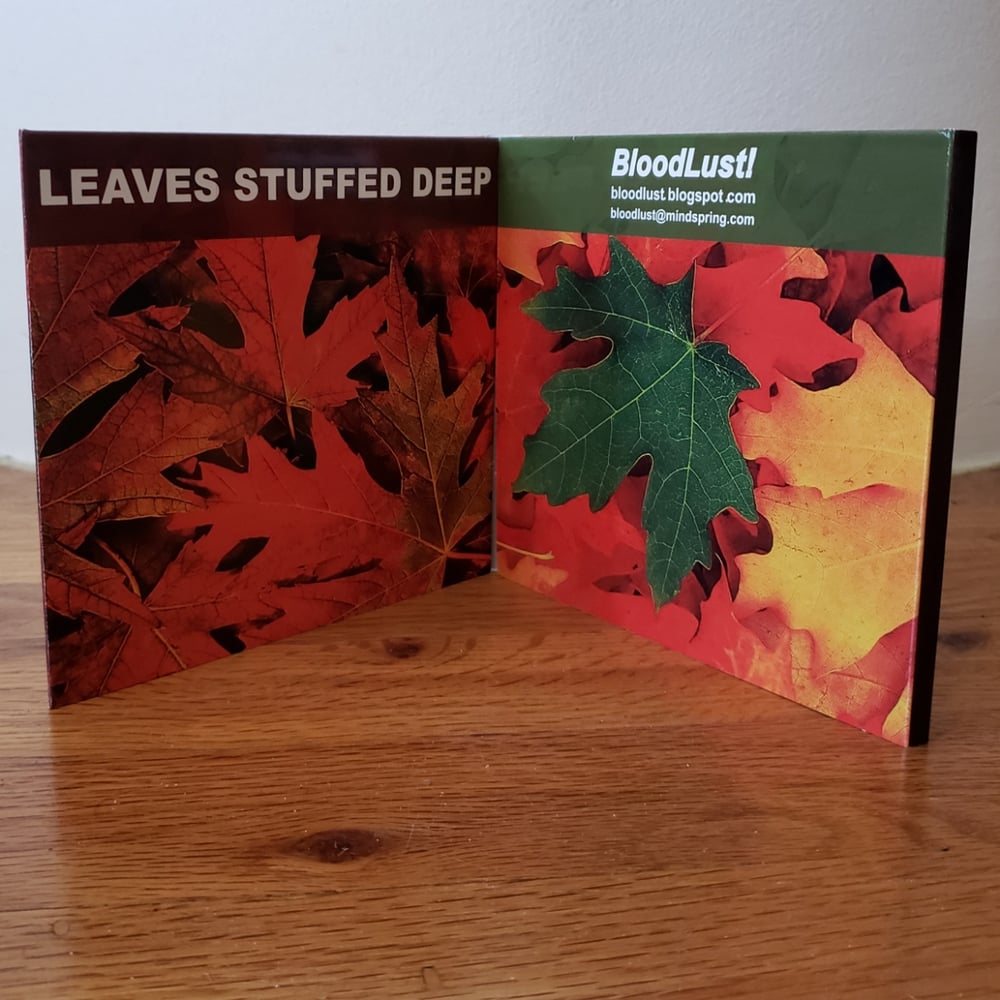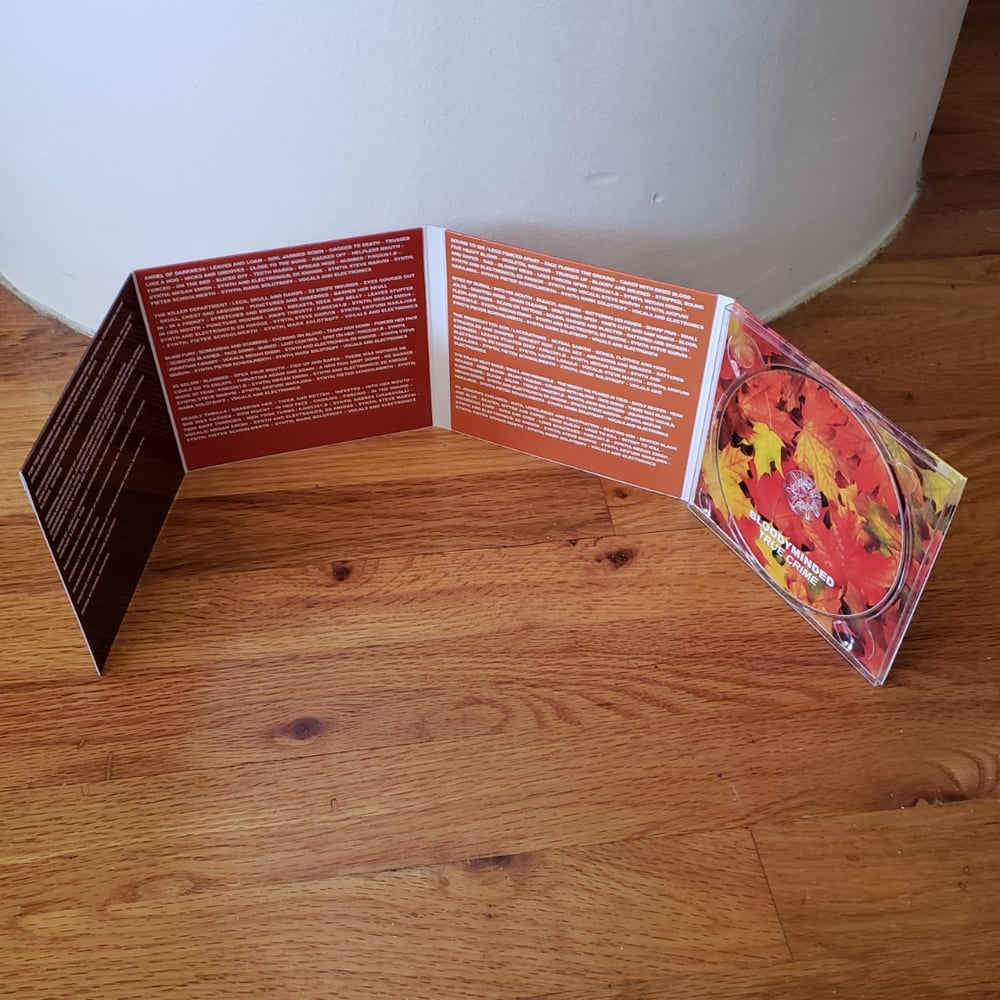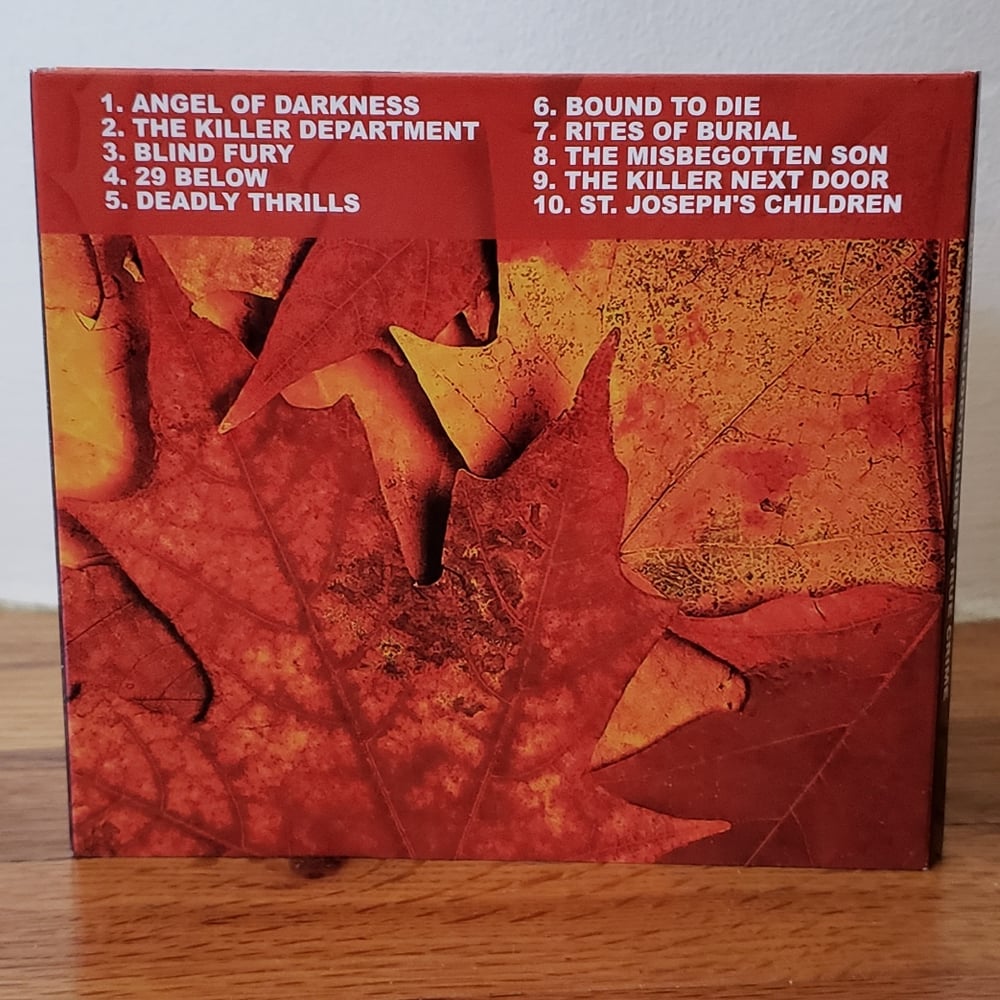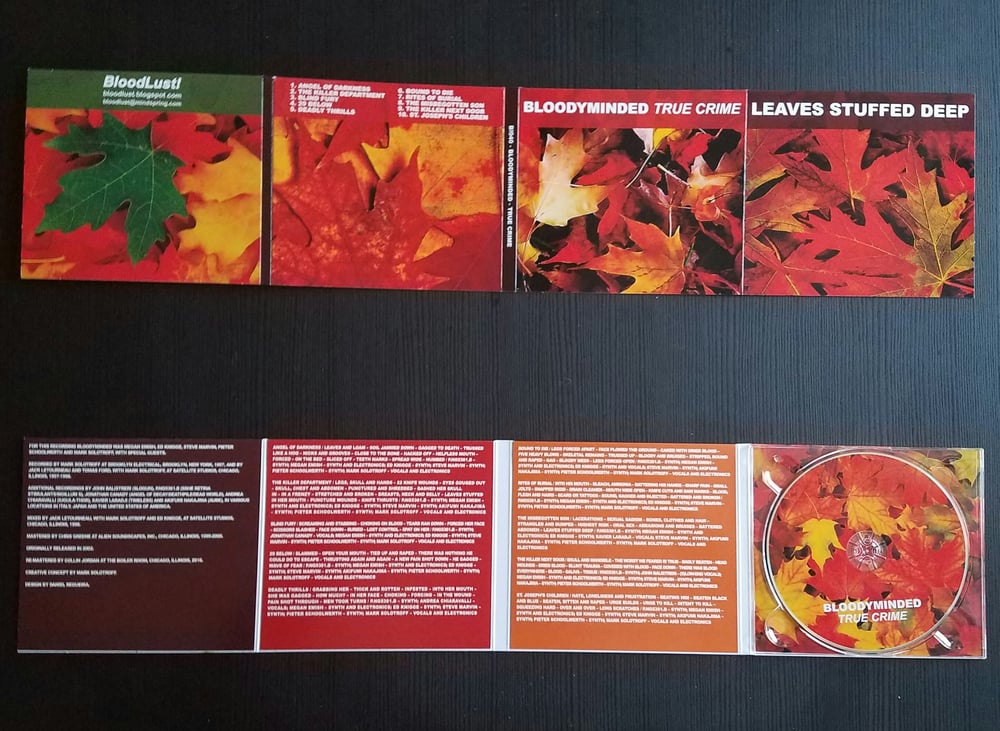 2017 re-issue in 8-panel digipak
BloodLust! is very pleased to announce the re-issue of the previously out-of-print second full-length from BLOODYMINDED. Originally released in 2002, True Crime was conceived as an urgent follow-up to the band's debut CD, Trophy (1995), and it was intended as a final word on true crime and serial killers, themes within the power-electronics and post-industrial scene that seemed to have little left to offer. Song titles and lyrics were drawn from noteworthy true crime books read by BLOODYMINDED front man Mark Solotroff. Things don't always go as planned, and the intended short gap between albums widened when the band relocated from New York to Chicago, as ideas about guest contributors slowly expanded, and as a period of inactivity set in.
For this recording BLOODYMINDED was Megan Emish, Ed Knigge, Steve Marvin, Pieter Schoolwerth and Mark Solotroff, with a number of special guests. P.NG5361.B (Sshe Retina Stimulants/Sigillum S) and Akifumi Nakajima (Aube) both contributed analog synth tracks to multiple songs, adding to the deep layers of synth and bass frequencies that are at the foundation of each selection. Guest vocals were recorded by John Balistreri (Slogun), Andrea Chiaravalli (Iugula-Thor), Jonathan Canady (Angel of Decay/Deathpile/Dead World), and Xavier Laradji (Timeless). Following the release of True Crime, Laradji would go on to become a permanent member of the band.
After failing to capture the low-end sound they wanted on the raw and stripped-down Trophy, despite working at a renowned Brooklyn dub studio, the band sought a Chicago studio and engineer known for bass-heavy house music. True Crime was recorded in multiple stages, first by Mark Solotroff at Brooklyn Electrical, Brooklyn, 1997, and then by Jack Letourneau and Tomas Ford, with Mark Solotroff, at Satellite Studios, Chicago, during 1997 and 1998. Additional contributions were recorded in various locations in Italy, Japan and the USA. The album was mixed by Jack Letourneau, with Mark Solotroff and Ed Knigge, at Satellite Studios, in 1998 and it was initially mastered by Chris Greene, at Alien Soundscapes, Inc., Chicago, during 1999 and 2000. The following two years were relatively quiet for BLOODYMINDED, prior to releasing this album and increasing the frequency of live performances.
For this re-release, graphic designer Daniel Regueira worked with the original creative concept, based on autumn leaves, overhauling the design to better align with the digipak format. Restrained re-mastering was completed by Collin Jordan, at his Chicago studio, The Boiler Room, in late 2016. Full-color, 8-panel digipak, in shrink-wrap.
Track listing:
1. Angel Of Darkness (6:00)
2. The Killer Department (6:10)
3. Blind Fury (6:25)
4. 29 Below (6:31)
5. Deadly Thrills (6:10)
6. Bound To Die (6:11)
7. Rites Of Burial (6:06)
8. The Misbegotten Son (4:51)
9. The Killer Next Door (5:34)
10. St. Joseph's Children (6:13)