Intrinsic Action "Early Action" CD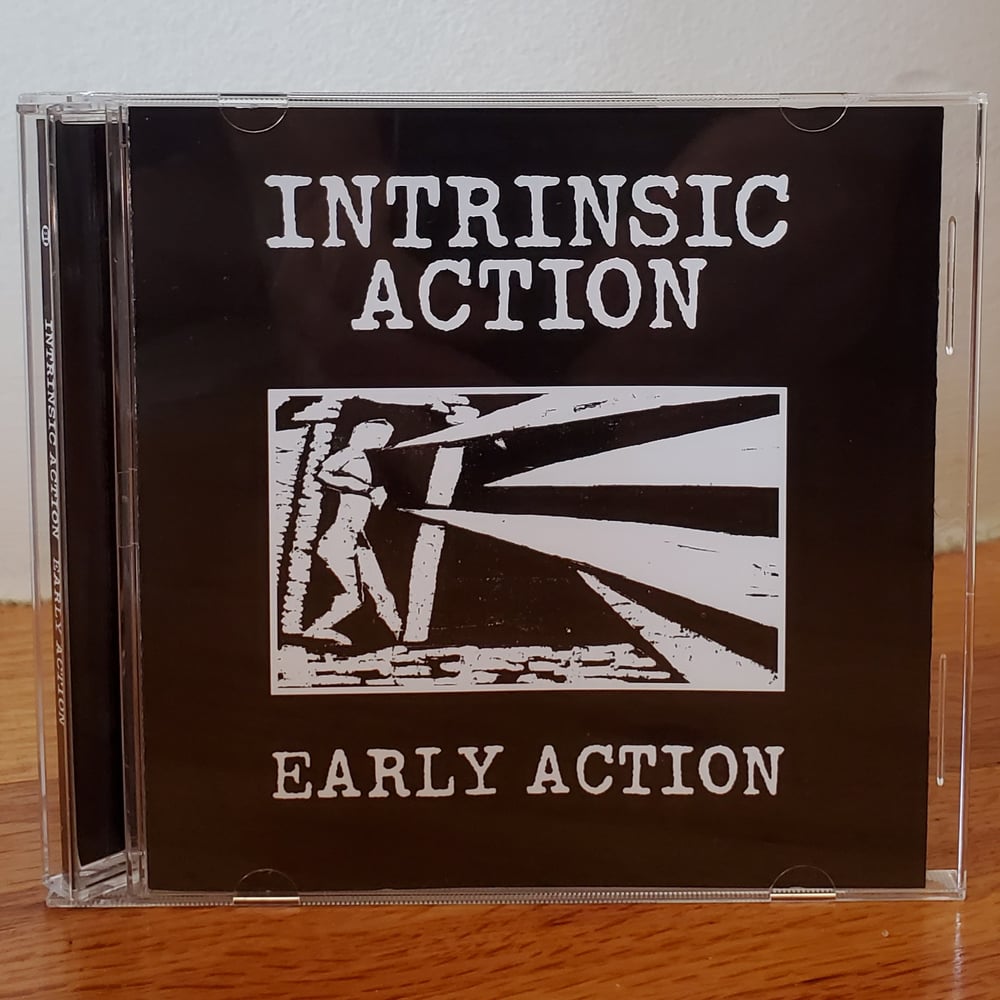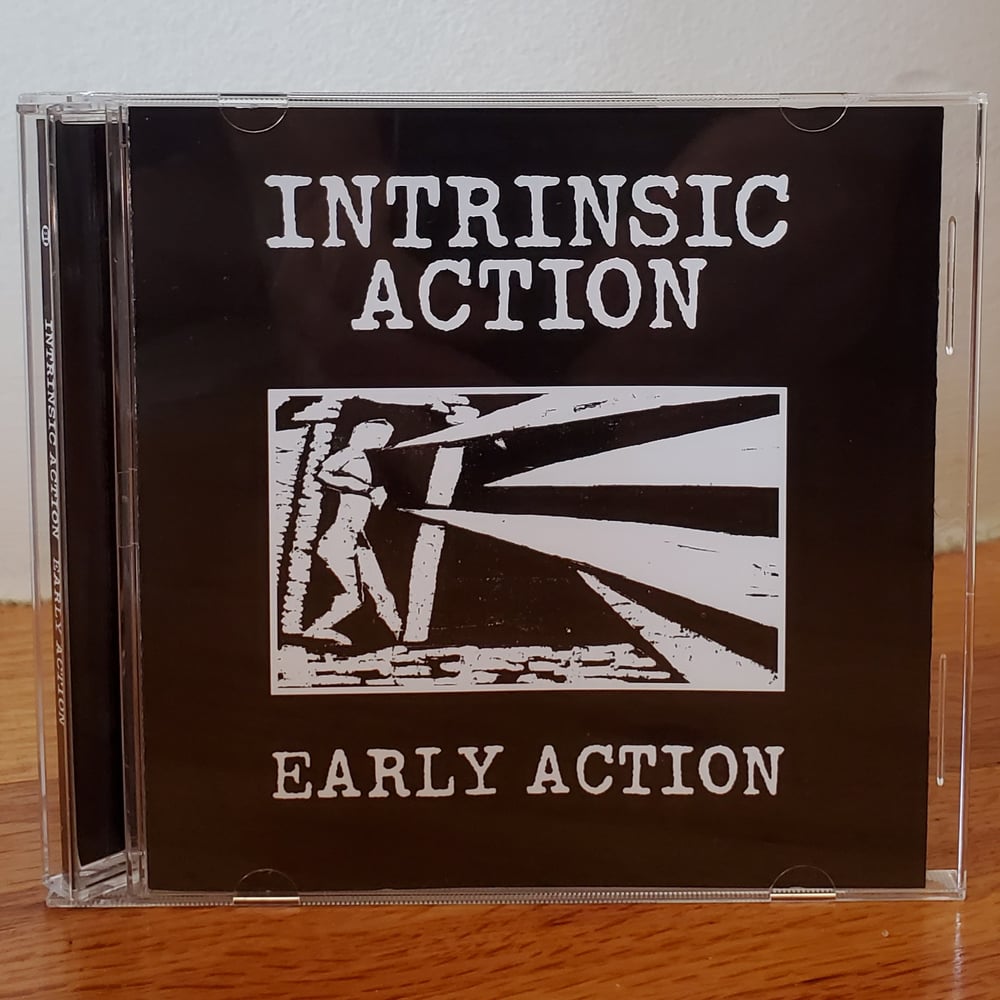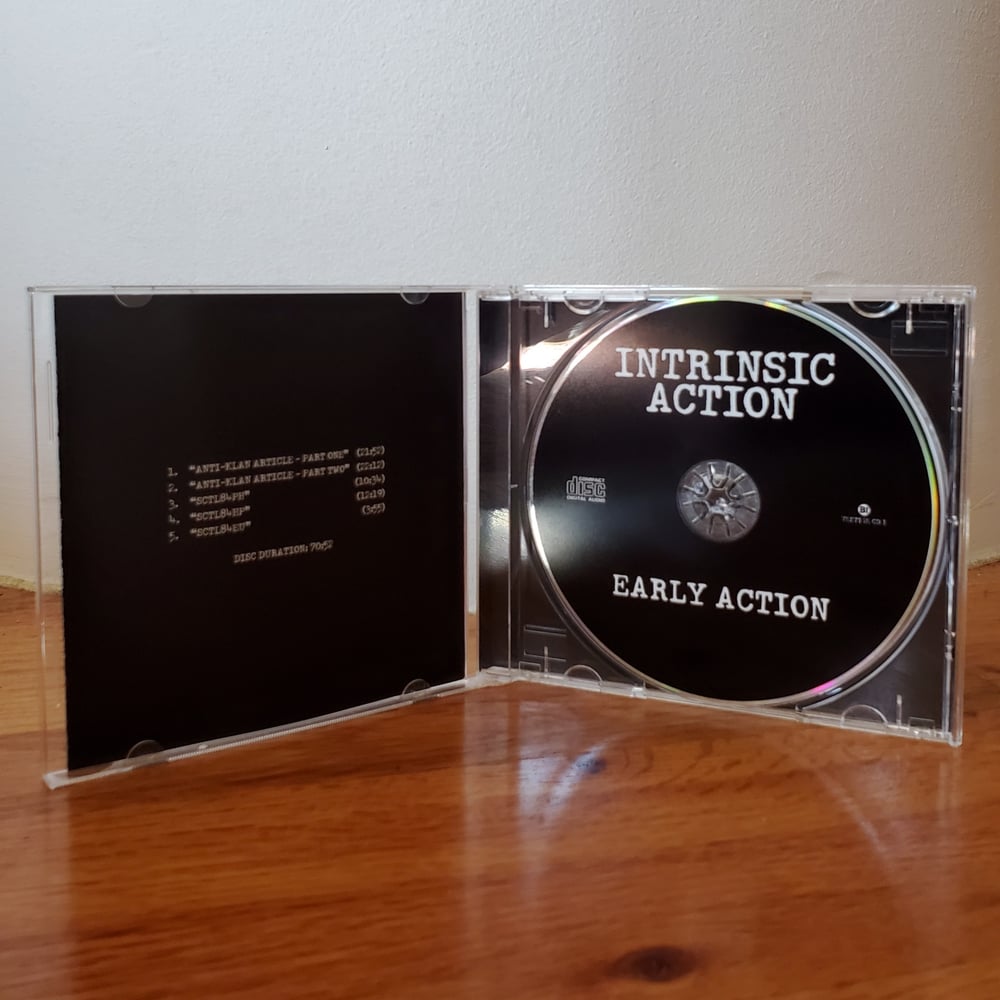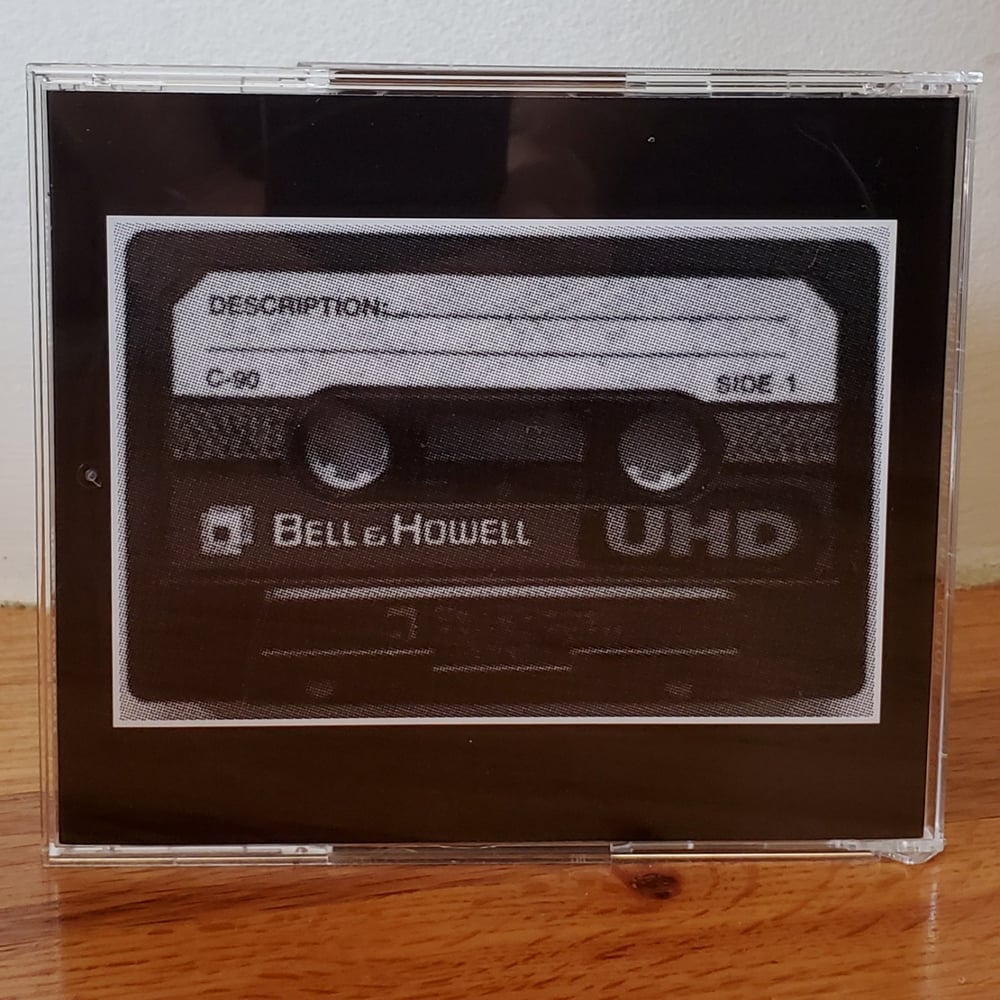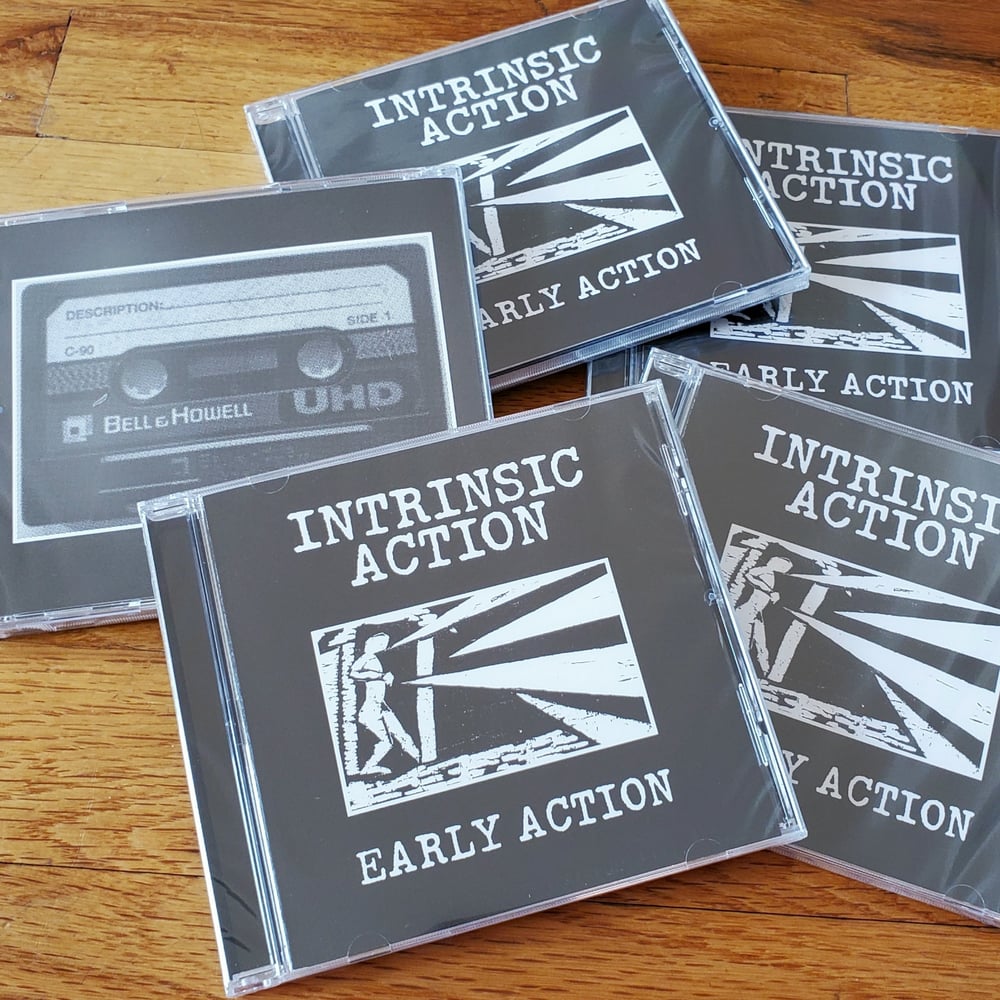 "EARLY ACTION" INCLUDES EXTENDED SECTIONS OF THE VERY FIRST DIRECT-TO-CASSETTE RECORDINGS OF RADIO FREQUENCIES, METAL PERCUSSION, AND VOICE, MADE SHORTLY AFTER INTRINSIC ACTION WAS FORMED, IN 1984. THESE RECORDINGS WERE RELEASED AS A DEMO CASSETTE TITLED "ANTI-KLAN ARTICLE." A SMALL NUMBER OF THESE CASSETTES WERE DUPLICATED AND GIVEN TO CLOSE FRIENDS. MY CHOICES FOR THE COVER ARTWORK AND THE TITLE OF THE ORIGINAL DEMO CASSETTE WERE INFLUENCED BY MY INTEREST IN A COMBINATION OF POLITICALLY CHARGED AND/OR RADICAL EARLY INDUSTRIAL AND SECOND-WAVE PUNK BANDS, INCLUDING CRASS, TEST DEPT., DISCHARGE, LAIBACH, FLUX OF PINK INDIANS, EINSTÜRZENDE NEUBAUTEN, ETC., WHICH I WAS LISTENING TO AT THE TIME. BE ABSOLUTELY CLEAR THAT THE IMAGE AND THE TITLE WERE UNQUESTIONABLY MEANT AS AN ANTI-RACIST STATEMENT. THE OTHER THREE SONGS ON THIS ARCHIVAL RELEASE WERE DRAWN FROM THE FIRST FOUR-TRACK CASSETTE AND REEL-TO-REEL RECORDINGS THAT WERE MADE IN 1984, FOLLOWING THE RELEASE OF OUR DEMO. ALL OF THIS MATERIAL PREDATES THE SONGS THAT WERE RELEASED ON OUR SELF-TITLED CASSETTE FROM 1985 (VESTIGE CD 2). THE FRONT COVER IMAGE ON THIS CD IS A DETAIL FROM A WOODCUT, TITLED "OUTSIDE IS HOSTILE," PRINTED BY ME, IN 1984, IN APPRECIATION OF E.N. - MARK SOLOTROFF, 2020.
Tracklisting:
1. Anti-Klan Article - Part 1 (21:51)
2. Anti-Klan Article - Part 2 (22:12)
3. SCTL84PH (10:34)
4. SCTL84HP (12:19)
5. SCTL84EU (3:55)
1+2: "ANTI-KLAN ARTICLE" DEMO (EXCERPTS). 3-5: EDITS OF PREVIOUSLY UNRELEASED RECORDINGS. MARK SOLOTROFF: 1-5. FRANK WOLFF: 1+2. RECORDED IN AND AROUND CHICAGO, IN 1984, INCLUDING AT THE RECORDING STUDIOS AT THE SCHOOL OF THE ART INSTITUTE OF CHICAGO. CASSETTE RECORDINGS TRANSFERED AND EDITED IN 2020 BY MARK SOLOTROFF. MASTERED IN 2020 BY COLLIN JORDAN AT THE BOILER ROOM, CHICAGO. DESIGN BY JONATHAN CANADY. THIS IS A SURGICAL STAINLESS PRODUCTION. 2020, MARK SOLOTROFF/VESTIGE.