Anatomy of Habit Five Nails Logo Enamel Pin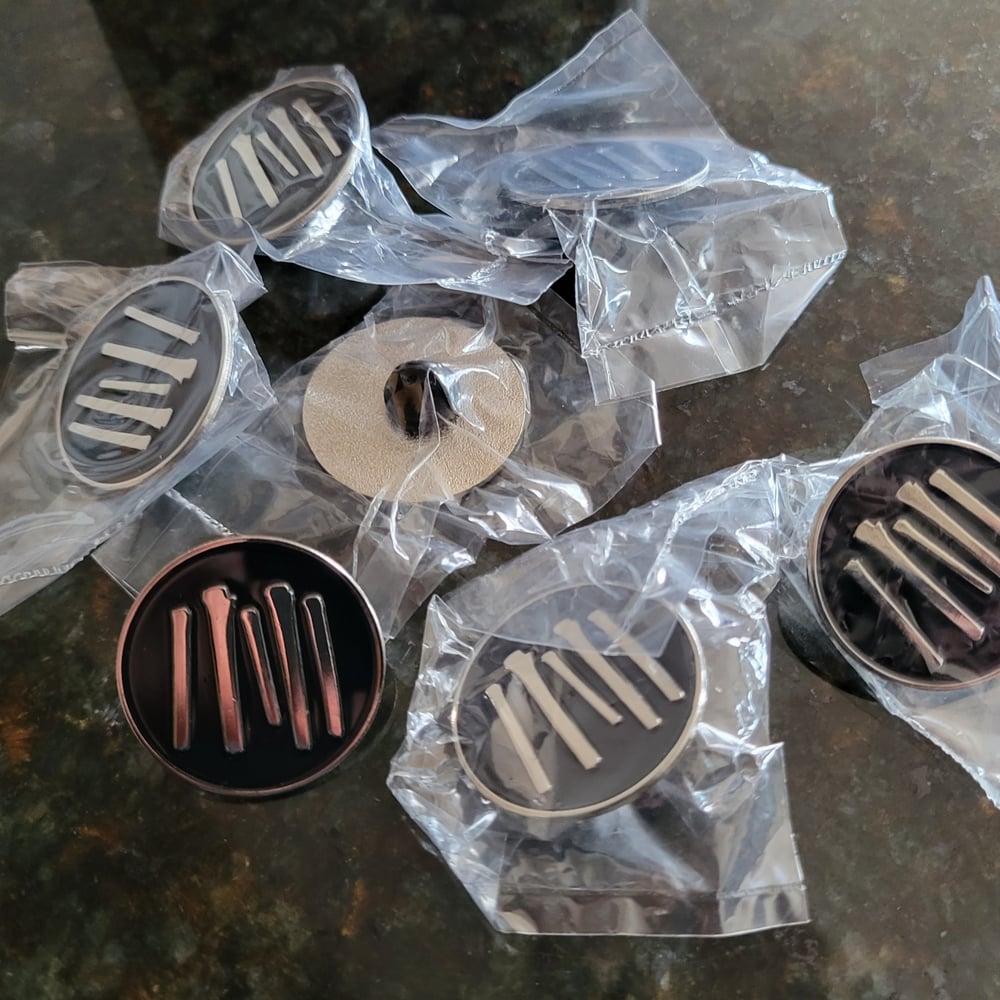 Round 1.25" black and silver enamel pin with a rubber pin-back to hold it tight. Our "five nails" logo and the outer rim are raised nickel metal and the background is painted black.
Due to the the increased cost of international shipping, we'd recommend purchasing this as an add-on to a CD, cassette, or LP order, so as to only incur an additional $2.00 postage fee, as opposed to the standalone cost of an overseas package.